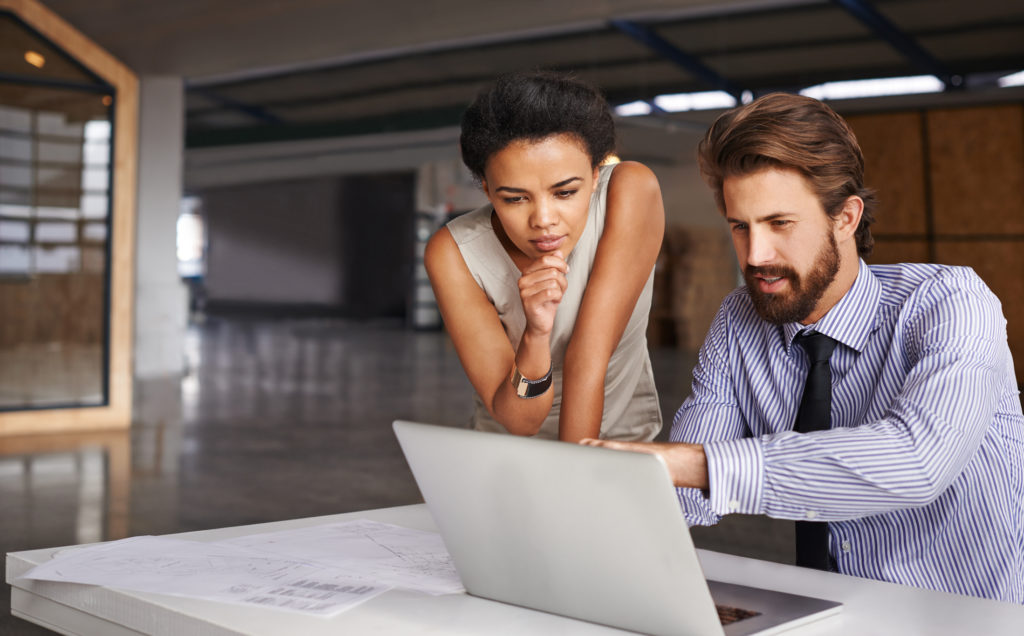 First impressions are critical when it comes to a first date. After all, you want to put your best foot forward. The same goes for parking lots – they are the first thing patrons see when arriving at your establishment.
Access to a functional and safe parking lot is an essential need for commercial America. It takes a lot more than throwing asphalt down and painting lines on it. Parking lots take planning and need to include more than just parking spaces.
Identify Your Purpose
The design of your lot is highly influenced by the purpose you want it to serve. Parking lot size, pavement thickness, and parking spot angles are all affected by how it is going to be used. For example, pavement depth should be thicker if the purpose of the lot is to hold large trucks bearing shipping loads. Determine the total number of spaces required to accommodate your anticipated traffic and check the local regulations allowed by your city before creating the layout.
Drainage
Water drainage is essential for keeping your parking lot looking great while minimizing safety hazards. If the pavement is saturated without any place to drain, then it will lead to degradation, requiring frequent upkeep. If you are looking to reduce runoff into the sewer, consider a bioswale. This system will lead the excess water into the surrounding landscape.
Landscape
Placing flowers, trees, and other types of plantlife around your lot can create beauty instantly. While acting as décor, trees also provide parking lots shade and shield, surrounding buildings from the glare of parking lot lighting at night. All landscape should be maintained and spaced out to avoid obstruction. If you want to improve security at night, consider installing lighting around the lot.
Ramps and Crosswalks
If your lot has changes in elevation, then safety measures should be taken. Ramps that allow access from the pavement to the sidewalks need to be built into the design. Crosswalks must also be added to ensure safety for everyone using the parking lot.
Parking Space Size
When determining parking spot size, you must consider the reason people are using this parking space. If the parking lot is going to be used for a grocery store, parking spaces should be wider for people carrying groceries. Smaller spots are acceptable if the turnover time is relatively short, like a convenience store. Not all spaces should be the same size; handicap spots should leave enough room for those with disabilities to use their walkers and scooters.
Parking lots that maximize the space they have opt for the 90-degree angled spaces. According to Hunker, the typical parking space is 300 to 350 square feet per parking stall, which includes drive aisles. To fully optimize the space, consider creating a rectangular lot opposed to an irregular shape.
Using Extra Space
Does your parking lot have other functions? For venues and schools, you may want to add a drive-through lane for buses and drop offs. If you expect large trucks to be driving through your lot on a regular basis, you may need to create a truck-loading zone. Once you have made a decision about the different sections of your lot, you may begin planning the layout.
If you need help creating an optimal parking lot for your patrons or getting proper maintenance on the one you have, contact Curcio Enterprises, Inc. to keep your parking lot running smoothly and looking its best year-round. We are a dependable, licensed, and insurance business that has been serving the parking industry since 1975.