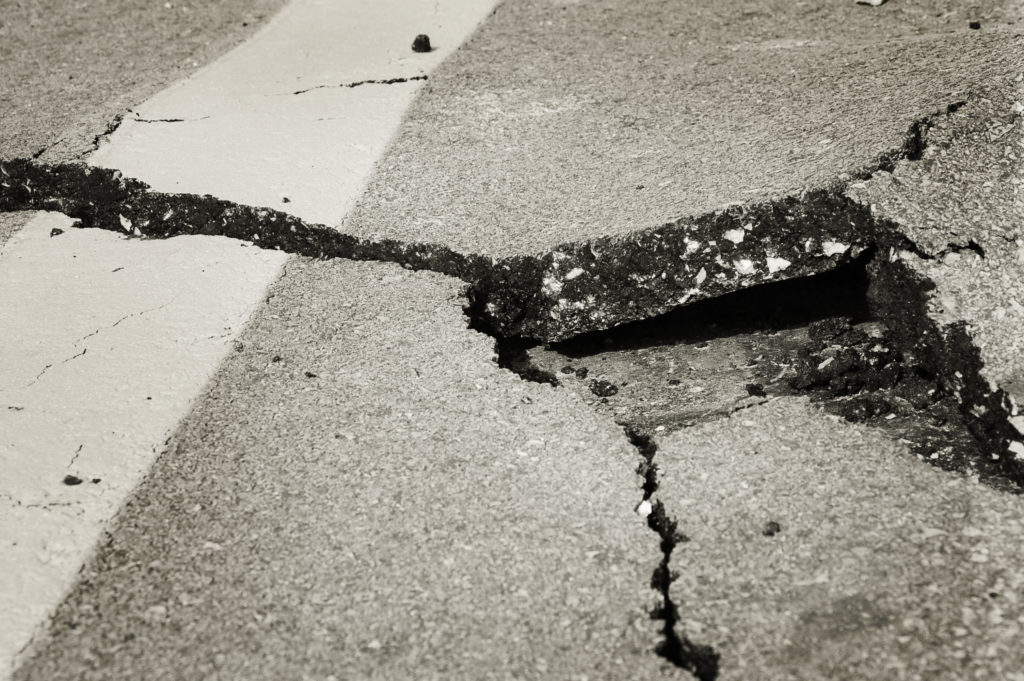 We don't know anyone that doesn't like spending as little as possible for the things we need. But when it comes to your parking lots and garages, maintenance is not something to scrimp on.
Parking lots – especially those comprised of asphalt – regularly weather the elements, car and foot traffic, and other factors that cause damage. When parking areas become too run-down to be used efficiently, you know it's time for a repaving job. Not to mention, having a clean, pristine-looking parking lot will tell your patrons that you care as much about your business's appearance and safety as you do about its services.
Before you pour money into a repaving project, it's important to do your research on what to expect out of the process. Curcio Enterprises, Inc. offers the following considerations:
Safety First
Depending on how much you need to do to bring your parking lot up to safety standards and depending on how long it's been since its last upgrade, you could end up spending more than you initially planned.
But your lot should be repaved not only for aesthetic purposes, but for safety reasons as well. If a car is damaged or a pedestrian is injured due to a pothole or crack in your parking lot, you may be held legally responsible. While repaving may be expensive, it's worth it for the safety of your patrons.
All at Once?
If every square foot of your parking lot is in disrepair, you can reasonably expect to put more money towards repaving. And of course, the bigger the lot, the more repairs it will most likely need.
But if you're only dealing with a few problem areas, this should lower your overall costs – and the time you initially allocated to the project – considerably. You may already have an idea of the exact areas that need some love but it's wise to get a consultant or safety expert to determine just how much work needs to be done.
Usage Levels
How much asphalt will your project require? That depends on more than just the size of your lot. If your parking lot mainly sees shoppers, concert attendees, etc., you'll probably be fine with a standard asphalt application. But if you experience a lot of delivery truck traffic on your premises, you'll want a thicker asphalt that can stand the test of time, and heavy vehicles.
Repair Now, Save Later
A small crack might not seem like a big deal now but in time, that crack will manifest into a bigger problem. It's best to nip it in the bud rather than wait until your entire lot is damaged, costing you your time and more of your hard-earned dollars.
If your business is looking for a dedicated team of professionals to perform parking facility maintenance services at affordable prices, contact Curcio Enterprises. Our range of services include striping, asphalt repairs, seal coating, pressure washing, power sweeping, general maintenance, parking facility signage, and much more! We'll give your parking facility a sleek and professional look that's sure to bring in more customers every day.