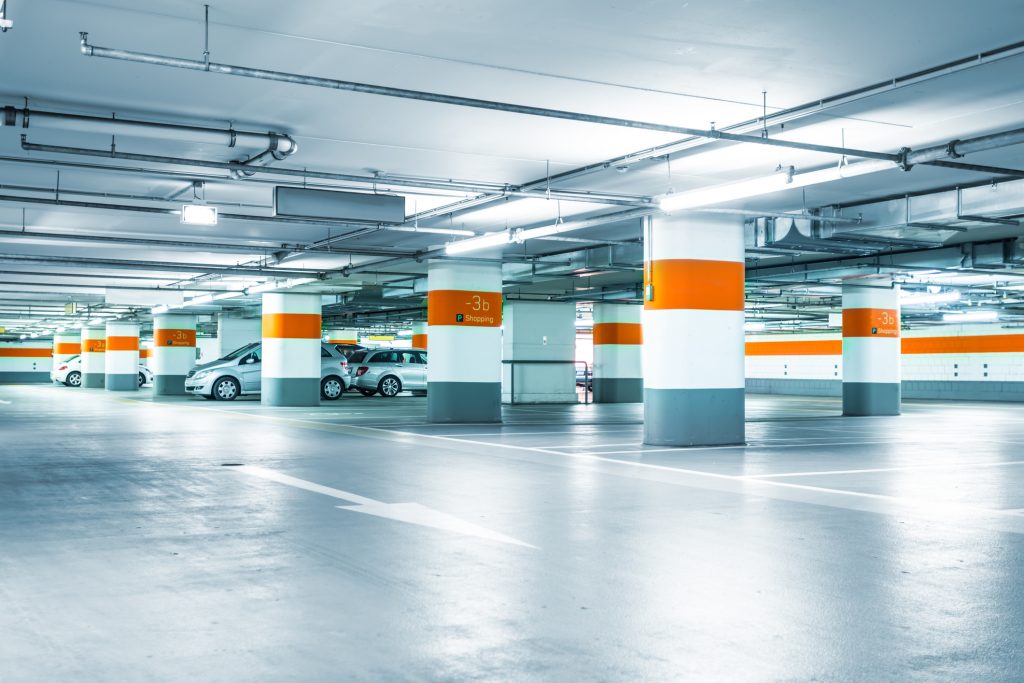 Managing a parking lot is an important but stressful task. When it comes to mall parking, the tenants put their trust in those who manage their parking areas and expect them to get regular maintenance.
The most effective way to address parking lot maintenance issues is to be aware of current parking lot flaws. In this blog, Curcio Enterprises, Inc. will highlight some key parking lot needs to ensure a smooth driving experience.
Mark the Spot
Store owners want to be proud of their business, and a key part of that is being confident that it's situated in a clean, well-maintained area. Bright, distinct road markings make a great first impression. No one wants their customers to get a parking ticket while shopping at their store, and new markings will definitely help mitigate any parking confusion. With clearly painted lines, you can fit the optimal amount of spaces into your parking areas. This is an easy fix that makes a great impact on the appearance and safety of your lot.
Follow the Signs
Companies want a parking situation that enhances their patrons' customer experience. Customers want to shop somewhere that provides easy and safe parking. By using our custom stenciling and signage services, you can achieve this without breaking the bank. These simple additions can turn a plain parking structure into a safe and even visually appealing place to park. Not to mention, adding signage to disability accessible parking spots and electric charging stations helps customers find a spot that fulfils their needs. To further ensure safety, add crosswalks, speed bumps, reduced clearance measurements, exit signs, and large arrows for drivers to follow.
If you have a parking structure or asphalt lot, be sure to schedule routine maintenance to prevent corrasion and cracks. Customers will be more inclined to return to a place that looks clean and is easy to navigate.
Create a Safe Path
People need a safe environment to shop and fulfil their errands. Cracks in the roads, walking paths, and sidewalks are unattractive and can be hazards to pedestrians and drivers alike. These accidents can be avoided by filling cracks and sealing the area. This will also keep water from seeping into the gravel below, avoiding the creation of potholes. Sealing the asphalt will reduce road maintenance costs by preserving the pavement longer.
Potholes, cracks, and uneven surfaces can happen at any time and need to be taken into account. If you do not take care of the unforeseen issues in a timely manner, they can turn into a hazard or liability. Let us help you keep your establishment profitable and safe. Contact Curcio Enterprises to discuss your parking lot needs.