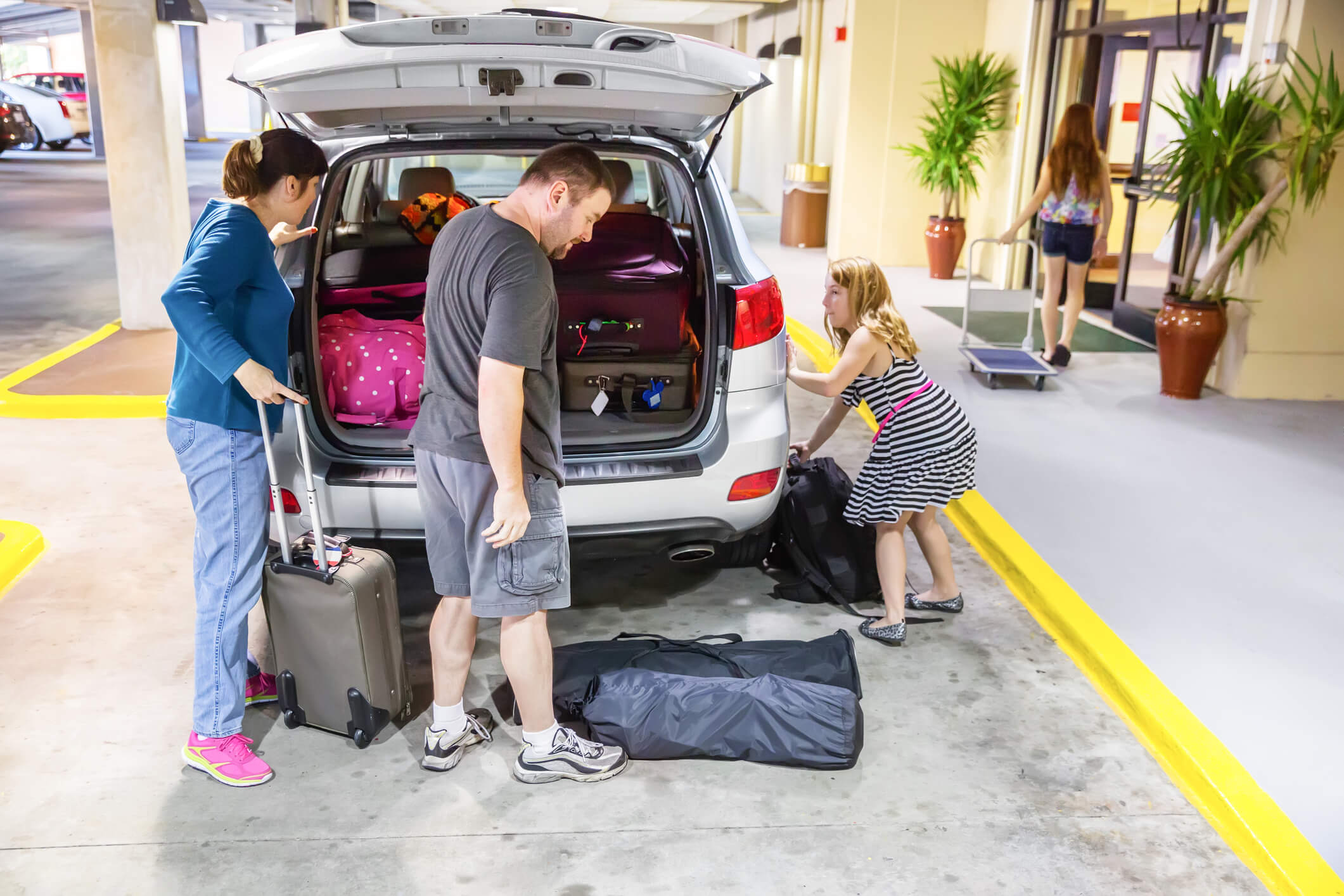 Travel is known to peak in the summer, which means hotels are packed with visitors and tourists looking to make the most out of their vacation plans. When guests arrive at your hotel, they should not be concerned with having trouble navigating through your facility. How do you ensure your guests have a worry-free and fun vacation during their time spend at your hotel? Curcio Enterprises reveals our best tips to making sure your hotel parking lot and facility is guest-friendly.
Safe Walkways and Navigation
Is parking limited at your hotel? Do your guests have to walk far to reach your lobby? Do you offer valet services? When guests are traveling with multiple bags of luggage, it is ideal to make their experience at your facility as seamless as possible. You want to ensure their safety is top priority and that they can check in without hassle or injury upon arrival.
They should have easy access to getting up and down curbs, especially when carrying luggage. Your hotel should also have proper signage indicating where they should park to avoid getting ticketed. If the guests at your hotel are first-time visitors, then they may not know exactly where to go when they arrive. The pathways should be clean, cleared, and easy to navigate to make their experience stress-free and enjoyable.
An Inviting Facility
When travelers arrive at your hotel, they should not feel like your grounds are dirty or are in desperate need of maintenance. Your hotel should be clean and inviting for all your guests year-round. We recommend setting up a regular maintenance schedule to keep your hotel's facility always looking its best. Depending on how busy your hotel is, it is wise to set up an annual or semi-annual maintenance schedule. This includes pressure washing to ensure any dirt, debris, and oil stains to give your lot a spotless appearance.
Part of an inviting and safe appearance also requires ample lighting. When your hotel's facility is well lit, your guests have peace of mind knowing they can safely arrive at their destination. When people are on vacation, the last thing they want to do is waste time searching for their desired destination. Proper lighting helps them find what they are looking for, especially when signs are visible at darker hours as well.
Setting up the Signs
Along with proper lighting and signage, your elevators and stairways should be clearly marked to give your hotel guests easy access to them. This is also crucial in case of an emergency, as your guests should be able to effortlessly find the stairs in the event of a fire. One of the added benefits of having the proper signage is that it protects you, decreasing your risk and liability for lawsuits.
Do you need parking lot facility maintenance, parking lot striping, pressure washing, or other services to keep your hotel's facility looking its best for travelers? Contact Curcio Enterprises, Inc. to keep your hotel in the best shape for summer.